Dave Britt, Festival Director
Dave is a longtime Columbia resident and graduated from the University of South Carolina. He has been and continues to be, a hard working proponent for developing the city's cultural assets. This work has been done through many of his entrepreneurial enterprises such as All In Entertainment which promoted successful national show throughout the southeast, Headliners MainStage in the Vista and The White Mule, a popular music venue and restaurant on Main St.
After selling interests in his personal businesses he went on to become the lead event planner on many of Columbia's largest festivals including The Rosewood Crawfish Festival, The River Rocks Festival, Viva La Vista, and has worked in partnership with many others.
Currently, Dave serves as the Executive Director for the Greater Rosewood Merchants Association. Along with Introducing new events to the area such as The Low Country Craft Beer Jamboree and new public safety initiatives he continues to grow and improve the Rosewood Crawfish Festival. He feels strongly that the Rosewood area is a great asset to the city and wants to make sure that the voice of the community is heard as the city continues on its path of rapid growth and development.
Alexandra White, Visual Arts Coordinator 
For more than 20 years visual Artist & Artists Advocate (Abstract) Alexandra White has been showing her adventurous style of art in galleries, festivals and public spaces throughout the United States. Her work in the arts has been featured in multiple publications: Portland Arts, Ave News, Awakenings, Mountain Life, Lexington Life, Jasper, Augusta Arts and more. 
Seeing a need to showcase women in art & music she organized the She Festival in 2001. The festival featured talented women in the arts from 2001-2018 and promoted events in towns throughout SC, Georgia & NC. 
In 2010 she created the South Carolina Artists not-for-profit group.  which has grown into a dynamic arts organization with a mission to promote visual arts in South Carolina through its many exhibits, programs, activities and festivals. Members work together to provide support, encouragement, professional exhibits, art openings, pop up galleries and the popular Mad Hatter Arts Fest.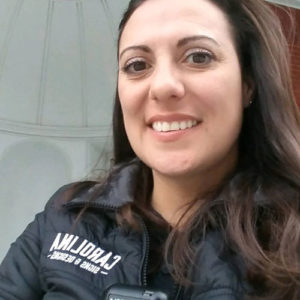 Missy Curls
A lifelong South Carolinian, Maryann "Missy" Curls graduated Summa Cum Laude from the University of South Carolina, majoring in Mass Communications with minors in Sports and Entertainment Management and Hotel, Restaurant, and Tourism Management. As a student, she received the University's prestigious Hall of Leaders award for her efforts in attracting and securing some of the most diverse, unique, and revolutionary entertainment in the University's history.
After graduating, Missy toured internationally with multiple Grammy Award-winning artists and entertainers, providing top-tier production, merchandise, and hospitality management services. Today, Missy owns and operates Carolina Signs and Designs, a local apparel, design, screen-printing, embroidery, sign, promotional item and marketing shop. As one of the few locally and woman-owned design businesses, Missy understands the importance of community involvement and giving back. She volunteers her time and expertise with countless charitable organizations, events, and festivals, including: Columbia Opportunity Resource (COR), Girls on the Run, Serve & Connect, Special Olympics, Girls Rock, Congaree Riverkeeper, River Rocks Festival, Women of Distinction, Rosewood Crawfish Festival, Drift Jam & Reggaetronic Lake Murray Music Festivals, Rosewood Art & Music Festival, South Carolina Oyster Festival and many more.
Missy truly has her finger on the cultural pulse of the Midlands, and is always excited to share her talents with organizers, artists, and coordinators who are looking to positively shape the trajectory of our community. When she is not volunteering, Missy enjoys playing pinball, poetry, creativity, drive-in movies, page-turning books, local cuisine, good conversations, encouraging friends and colleagues, and of course, making people smile.
Contact Us!
We'd love to have a chat with you about participating in the Rosewood Art & Music Festival!